Vitriol and Crystal Necklace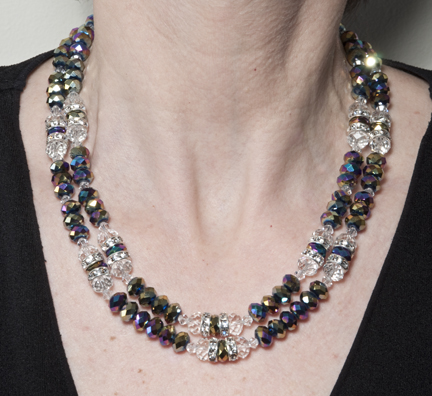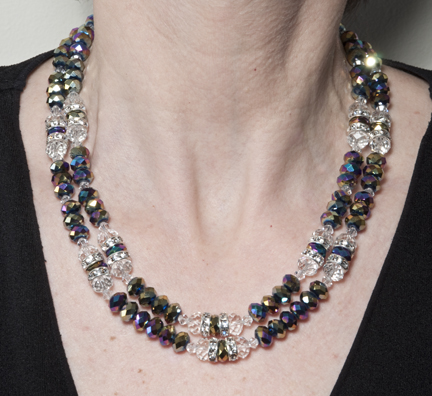 Vitriol and Crystal Necklace
Sparking vitriol faceted glass and crystal, plus silver rhinestone rondelles make this dressy 2-strand necklace. Strands are 16"-17" long. Has a silver plated adjustable clasp.
The vitriol glass reflects a spectrum of color making this necklace a fabulous selection for any special occasion!
This vitriol and crystal necklace ships in 5-7 business days.